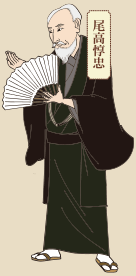 The Impact of Tomioka Silk Mill
The industrial power of the Jobu Silk Road had an impact beyond Joshu and Bushu Provinces, and extended nationwide in scale. During the early stages Tomioka Silk Mill took a leadership role.
As a model training factory, Tomioka Silk Mill recruited "factory girls" from all over Japan. They were taught the techniques for mechanized silk milling and were sent throughout the country as leaders to propagate the new technology.
Tomioka Seishijo Shi ("Tomioka Silk Mill Journal") features many examples of mechanized silk-milling technology propagated from Tomioka Silk Mill to prefectures throughout Japan including Nagano, Hyogo, Ehime, Hokkaido, and Oita. Although the scale and specifications of these operations varied, 26 silk mills across Japan introduced a "Tomioka style" of mechanized silk milling similar to that used at Tomioka Silk Mill over the six years that followed the facility's opening in 1873.
A Tomioka-style silk mill with a wooden structure
Silk mills built across the country did not just adopt mechanized silk milling. Some were even modeled on Tomioka Silk Mill itself. One well-known example is Rokko-sha in Nishijo (Matsushiro-machi) in Nagano Prefecture, the hometown of Ei Wada (née Yokota), author of Tomioka Diary. As another example, Matsuzaki Seishi-sha, regarded as the first Tomioka-style factory in the Izu region, was established in Nirayama Prefecture (presently part of Shizuoka Prefecture) when more than 20 "factory girls" returned to their hometown after training at Tomioka Silk Mill. Also, a group of carpenters including Kichinosuke Tsuda from Kanazawa in Ishikawa Prefecture toured Tomioka Silk Mill, and established the Kanazawa Silk Mill in 1874. This was a pioneering case of Ishikawa Prefecture encouraging new industry.
After the war, many of the silk mills in Japan ceased operations and almost all of the buildings were demolished. The former Kameyama Silk Mill Muroyama Factory in Yokkaichi City, Mie Prefecture, is one of the few remaining mills modeled on Tomioka Silk Mill surviving in its original condition. The Muroyama Factory was built by Ito Seishi, a firm established in the early Meiji period, whose founder sent his relatives to Tomioka Silk Mill. Although the Muroyama Factory is a wooden structure, it was modeled after Tomioka Silk Mill. It was destroyed in a fire, but rebuilt in 1903 and remained operational until 1995. Even after ceasing operations, it has remained in its original condition.
There are also records in Katsuyama City, Fukui Prefecture of young women being sent to Tomioka Silk Mill. Katsuyama City had a thriving raw silk industry during the Meiji period. Eventually, the town shifted from raw silk to the fabric industry, producing a well-known local type of woven silk called habutai. The technology for making habutai was introduced from Kiryu City in Gunma Prefecture.
Impact of related heritage sites
There are numerous other sites besides Tomioka Silk Mill. The Shimamura-style sericulture rooms of Yahei Tajima, with their emphasis on ventilation, spread throughout Japan as a model for sericulture farms.
Members of samurai families from the former Shonai Domain were sent to Yahei Tajima as trainees. They learned sericulture techniques, and built the Matsugaoka Kaikonjo (Tsuruoka City, Yamagata Prefecture), a facility with the same type of sericulture rooms as the Tajima Yahei Sericulture Farm. Five buildings with large-scale sericulture rooms remain to this day, and have been designated a National Historic Site. The Matsuoka Silk Mill likewise was established in 1887 based on the infrastructure of these sericulture rooms, and the mill is still engaged in mechanized silk milling as Matsuoka Co., Ltd. in Sakata City, Yamagata Prefecture.
As demand for raw silk exports increased, seion-iku, the sericulture method established by Chogoro Takayama of Takayama-sha Sericulture School, became widely accepted and spread throughout Japan as a method for achieving reliable and highly practical cocoon production.
The silk road crosses the seas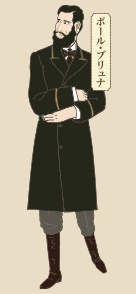 Much of the raw silk exported from Yokohama in the early Meiji period was sent to Lyon, France—at the time, the largest industrial city in Europe for silk fabrics and textiles. Exports to Lyon were initially handled through Hecht, Lilienthal & Company, the first trading company from Lyon to establish itself in Yokohama. Paul Brunat, who served as an advisor for Tomioka Silk Mill, was also invited by the Meiji Government, after working as a raw silk inspector in Yokohama for Hecht, Lilienthal & Company.
Long recognized as a nexus for raw silk collection and distribution in Japan at the time, the name Maebashi was widely known in Lyon and London as a region that produced high-quality raw silk. Such silk from Japan was commonly referred to as "Mybash" or "Maibashi."
Ryoichiro Arai, who went to the United States in 1876, was the first Japanese person to directly export raw silk. From 1884, the destination of exports started to shift toward the U.S. Following the acquisition of Tomioka Silk Mill by the Mitsui family, the United States became the primary export destination for this mill also. In 1910, a group led by the chairman of the Silk Association of America came to Japan and visited Gunma.
The traces of the Jobu Silk Road are also evident in China. In 1878, two years after Paul Brunat resigned from Tomioka Silk Mill and returned to France, he was invited by the American trading house, Russell & Company to help establish a mechanized silk mill in Shanghai. Even today, a park in Shanghai bears Brunat's name. The Sericultural Academy (today's Zhejiang Sci-Tech University), the first vocational school for the silk industry in the history of modern China, was opened in 1897 in Hangzhou, Zhejiang Province. When it first opened, Jiro Maejima, the vice-principal of Takayama-sha Sericulture School received an invitation and was dispatched to the academy.
Expanding the base of silk culture
The Jobu Silk Road and Tomioka Silk Mill collaborated to build a modern system of sericulture and silk milling for mass production of high-quality raw silk. Building this system took the effort and ingenuity of sericulture farmers and many others. Technological innovations included improving and spreading sericulture technology, developing and disseminating superior silkworm strains, and improving the technology for silkworm egg refrigeration using natural cold storage.
As a result, raw silk—long produced only in limited quantities and very valuable due to its rarity—reached a high level of quality and could be mass produced.
In 1909, Japan became the world's largest exporter of raw silk. High-quality inexpensive raw silk from Japan was delivered widely to the international market and accepted worldwide. Silk was once a high-class textile worn only by the privileged classes, but the high-volume supply of high-quality, inexpensive raw silk made it accessible to ordinary people, and silk culture spread to a broader segment of society. The Jobu Silk Road played a leading role in helping Japanese silk dominate world markets, transforming lives and culture, and making them more affluent.
The continuing work of the silk industry
Technological innovation in the raw silk industry accelerated. After the war, automatic silk-reeling machines came into practical use and underwent improvement from the mid-1900s. Tomioka Silk Mill attained the highest production volume in its history in 1974, and this was the result of the development and adoption of cutting-edge Japanese-made automatic silk-reeling machines.
Tomioka Silk Mill played a leading role in automating the production of raw silk. As the internationalization of Japan proceeded, the same type of automatic silk-reeling machines as those used at Tomioka Silk Mill were exported to other raw silk producing countries, including European countries, China, and Brazil. In addition to exporting machines, Japan has provided technical assistance and dispatched engineers overseas through official development assistance. The legacy of the Jobu Silk Road is crossing national borders and supporting the world's silk industry.
Work also continues in Japan. Despite the shrinking domestic silk industry, Gunma Prefecture still holds the lead as Japan's top cocoon and raw silk producing region. The prefecture is also home to the Gunma Sericultural Technology Center, the only testing and research institution of its kind in Japan. At the center, the public and private sectors cooperate to protect the silk industry through technology development, applied research, and other activities. The activities of the center are not just limited to raw silk production—it utilizes the cumulative results of genetic research in a wide range of industries with an eye to the future.